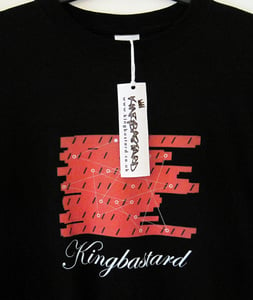 £

10.00 - On Sale
Kingbastard - Beautiful Isolation T-Shirt. [Mens Large only]
Designed by the Bastard himself, with artwork taken from the Beautiful Isolation CD.
100% Cotton, pre-shrunk. Design will not fade or be affected by washing. Please ensure you do not directly iron on the designs, preferably iron inside-out.
Only 1 remaining.
Design on back is the coded floppy disk artwork taken from the inner-CD Booklet and can be seen by following this link...
KINGBASTARD - BEAUTIFUL ISOLATION T-SHIRT [BACK DESIGN]
P&P to UK is free, Everywhere Else £2.50